Addiction: The Struggle is Real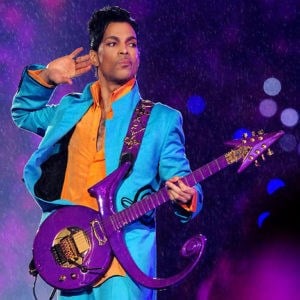 Prince Rogers Nelson (1958-2016)
A is for Accidental. This past weekend marked the 2nd anniversary of the death of Prince Rogers Nelson, who died from an accidental opioid overdose on April 16th, 2016. Most of the deaths due to drug addiction are accidental, just like the beginning of a substance addiction. That's why it is important to address the issue, and develop a plan for those who are affected. If not, the consequences will spread like wildfire through our schools, churches, communities, and even our homes.
A is for Awareness. Every single day of the year, we highlight a condition or a special event to get the attention of others. As a Doctor, there were times when I wrongly assumed that raising awareness was enough to cause a change in the behavior or others. In fact, many people look the other way unless the issue directly affects their household. Unfortunately, this is not a Hollywood issue, or a celebrity issue. It affects everyday U.S.A., and has been affecting disenfranchised communities for decades. Now that the opioid crisis continues to multiply, let's focus on the tools necessary to combat this massive problem. A is for Action. Have you ever wondered why despite multiple awareness days, many things remain the same? Perhaps, because the key to change is ACTION. There is a crisis in our country. One that affects children in their schools, parents in the workplace, and even seniors in their homes. As physicians, we ask patients about drug or alcohol use, and most of the time the response to our questions is NO. Most people don't want to be judged, even if it is by their physicians.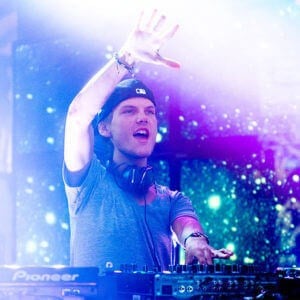 Tim Bergling /DJ Avicii (1989-2018)
A is for Alcohol Awareness Month. Another famous musician, Tim Bergling who was better known as DJ Avicii, also died this week at the age of 28. During his very short life, he was hospitalized multiple times for acute pancreatitis which was a complication of alcohol abuse. Sometimes alcohol is not seen as a drug since it is socially acceptable. However, alcohol is the most commonly used addictive substance in the United States. In fact, one in twelve adults suffer from alcohol dependence. Some people are unable to have "just one drink", start the morning off drinking to get going, or have no recollection of events that occur while drinking. These are signs of alcohol dependence. A is for Addiction. There is a negative perception in this country regarding the word addiction. It doesn't matter if the substance is prescribed or illicit, pain medications or street drugs, alcohol or pills. DRUGS are powerful weapons that require more than a desire to quit, they also require a plan. Drug addiction is a chronic condition that may be uncontrollable and leads to a persistent search for drugs. This in turn can lead to poor choices, negative consequences, and may even cause permanent changes in the brain. Treatment should involve behavioral changes, counseling, detoxification, medication when indicated, and long-term follow-up to monitor for relapse.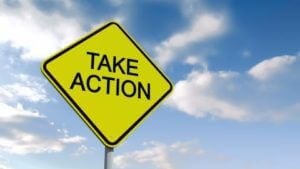 A is to "Ask for Help". The hardest part is admitting there is a problem. Most Doctor's Offices can provide screening questionnaires for Alcohol and Drug Dependence. However, often those needing help do not make it to the office. Or if they do, they may not believe they have a problem. That is why there are several helplines that provide confidential referrals for individuals with substance abuse disorders.
The Substance Abuse and Mental Health Services Association can be contacted by phone 24 hours at 1-800-662-HELP (4357).
The National Council on Alcoholism and Drug Dependence also offers a 24-hour Hope Line at 1-800-622-2255. They also provide a drug and alcohol screening test on their website at: https://www.ncadd.org/get-help/take-the-test
In the case of an emergency or potential overdose, always call 911. However, starting with your primary care physician's office is a wonderful place to begin.
Telemedicine can also provide individuals the opportunity to connect with Physicians like myself for confidential screening. Schedule an appointment with me online at https://www.rowedocs.com/dr-karla-vital/.
Dr. Karla Vital is a Board Certified Nephrologist and Bariatric Medicine Physician who is accepting new patients at Vital Health and Wellness Center in Houston, Texas. Please Call (281) 809-2107 to schedule an appointment, Follow on Twitter @drkarlavital, on Facebook @vitalhealthandwellness, and Leave a comment below.
[contact-form][contact-field label='Name' type='name' required='1'/][contact-field label='Email' type='email' required='1'/][contact-field label='Comment' type='textarea' required='1'/][/contact-form]