Paint it Purple for Pancreatic Awareness Month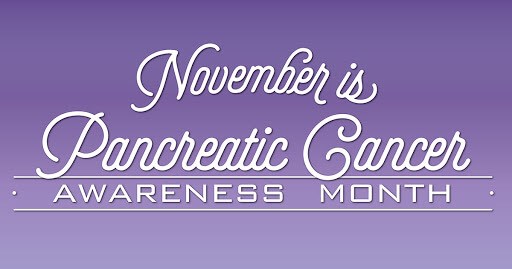 November is a time of reflection and gratitude in our Nation, as we celebrate Veterans Day and Thanksgiving. During this Month we also highlight many significant causes. We shine the spotlight on National Diabetes Month, Alzheimer's Awareness, Prematurity Awareness, as well as Pancreatic Cancer Awareness. All are significant, but today I would like to highlight Pancreatic Cancer.
This week we lost Alex Trebek to Stage 4 Pancreatic Cancer. He was the longstanding host of the Game Show Jeopardy, for 37 Seasons. He was diagnosed with Pancreatic Cancer in March 2019, and worked tirelessly filming episodes until October 29th, 2020. For decades, Mr. Trebek brought his knowledge and easy-going personality into our homes, and shined the spotlight on living and working with a terminal illness.
Pancreatic Cancer actually has the lowest survival rate amongst all of the Major cancers. However, the survival rates depend on when it is diagnosed. Unfortunately, it can be very difficult to detect. The pancreas is located deep in the abdomen, behind the stomach. Because the pancreas cannot be felt or seen from the outside, it is often mistaken for other more common problems.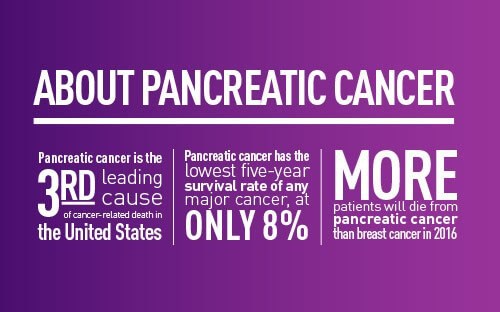 Sometimes, people with Pancreatic cancer may have pain in the back or abdominal area. Others may have weight loss, decreased appetite, nausea, change in bowel movements, or changes in eye or skin color. There is NO universal screening test for pancreatic cancer, but imaging tests like a CT scan or MRI may be used to see the pancreas better. A biopsy (taking a small piece) of the pancreas will be the way your Doctor tells you what type of cancer you have, and how it can be treated.
Why people get Cancer is not always clear, but there are certain factors that can increase the risk of certain cancers. About 10% of people with a family history of Pancreatic cancer, have an increased genetic risk of developing this type of cancer. Other risk factors include long-standing Diabetes, repeated episodes of pancreatitis, chronic alcohol use, smoking, increased age, Obesity, a diet high in processed meats, environmental chemicals, and certain ethnicities.
Since there are Four Stages of Pancreatic Cancer, the Treatment will be based on the Stage that is discovered. Surgery is the best option for long-term survival, but other treatment choices may be used if surgery is not an option. Focusing on a Center that has lots expertise with Pancreatic Cancer is important. This will require many different team members, that the Oncologist (Cancer Doctor) will help to supervise.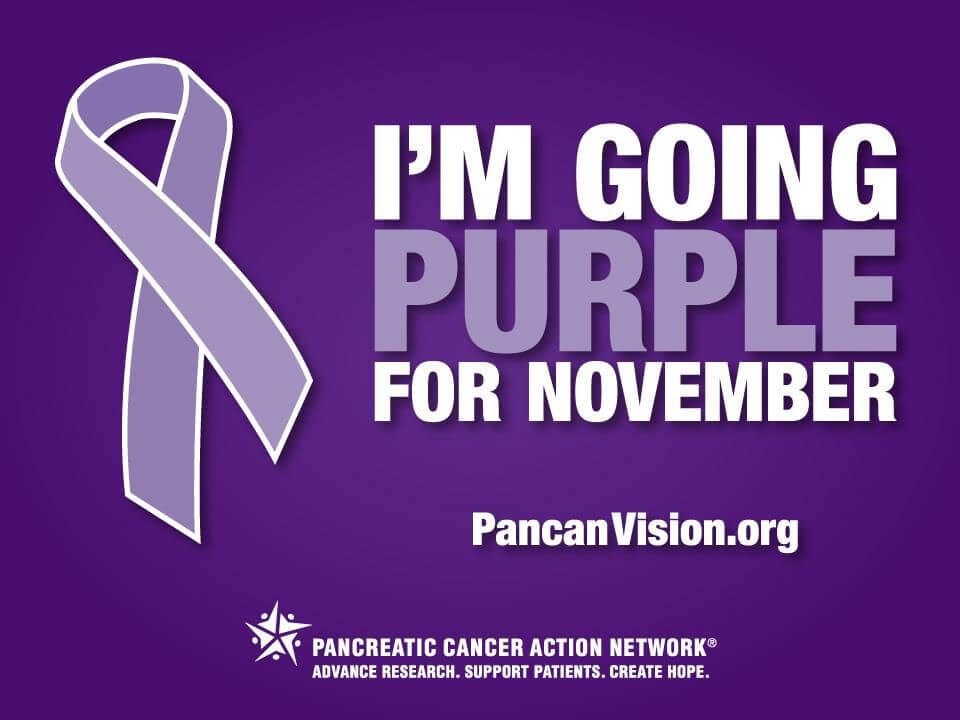 Please find organizations to support that are raising awareness for individuals with Pancreatic Cancer, and supporting the families and caregivers. Organizations like the American Cancer Society, and the Pancreatic Cancer Action Network hold events and support research year-round. Local organizations in Houston, like Cookie's Place, also Paint the Town Purple year-round.
Cookie's Place was created in honor of the late Jimmie Anglin, who lost her battle to Pancreatic Cancer. Her daughters Raechelle and Dana Anglin, created this non-profit organization to carry on her legacy. They host Virtual Walks and fundraisers for Pancreatic Cancer Awareness, and provide care for their residents throughout the year. Help them spread Awareness and Love, well beyond this Thanksgiving Season!
Dr. Karla Vital is a Board-Certified Obesity Medicine (Weight Loss) Physician, and Nephrologist (Kidney Doctor) who is accepting New patients in Southeast Houston. She is the CEO and Owner of Vital Health & Wellness Center. Dr. Vital is passionate about Disease Prevention, and Empowering those on the Journey to Optimal Wellness. Learn more by visiting her website. You can also connect with Dr. Vital on Facebook or Instagram.