Body Sculpting with the new TruSculpt® iD
The Wait is Over... Body Sculpting with truSculpt® iD is now available!

Vital Health and Wellness Center is excited to offer truSculpt® iD, a revolutionary non-surgical, body-sculpting treatment that allows you to personalize your ideal body in as little as one 15-minute treatment.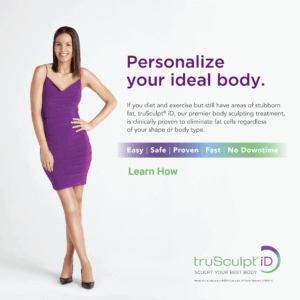 TruSculpt iD is a safe and effective technology that is clinically proven to permanently eliminate fat cells in stubborn areas around your abdomen and flanks.
With truSculpt iD, you can get the body definition you want, even in areas that have been resistant to diet and exercise.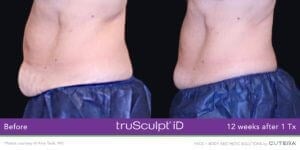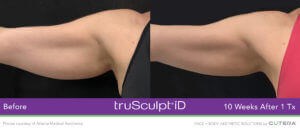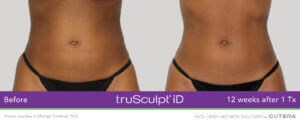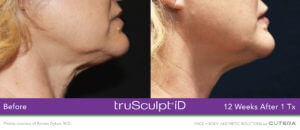 HOW IT WORKS?
• truSculpt iD uses innovative Monopolar RF technology to selectively target fat and therapeutically heat it – until fat cells are eliminated by passing through the body naturally.
• Average of 24% fat reduction is achieved in just one treatment.
HOW IS THIS DIFFERENT THAN OTHER BODY SCULPTING PROCEDURES?
• The treatment has minimal discomfort, and has been compared to a hot stone massage.
• There is no visible downtime after the procedure. Normal activity can be resumed immediately.
• The treatment time is dependent on the treatment size and how many areas are treated. Treatment time is typically 15 to 30 minutes to treat the abdomen and flanks.
• Typically, only 1 treatment is needed. Maximum results are visible after 12 weeks. Additional treatments may be required to achieve the results you desire.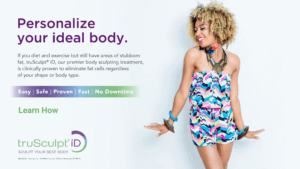 Sign up for our newsletter and receive exclusive discounts.
25% off all New Patients only during the month of May!
RSVP for our VIP Open House on May 29th, 2019 to receive free swag bags, watch a live demo, and enter into our raffle.
Call to schedule your FREE consultation today!

Vital Health & Wellness Center
11920 Astoria Blvd. Suite 370. Houston, TX 77089
Call (281) 809-2107 for more information
Email: [email protected]