Daniel Fast 2020, It's a Wrap!

All good things must come to an end…. but do they have to? Today is the last day of the 21 Day Daniel Fast, (mine was actually 23 Days due to a chocolate indiscretion). For the past three weeks, I have joined thousands around the World in a partial fast restricting certain foods and drinks. During this time, I had the opportunity to reflect daily in a dedicated time for prayer and meditation. I thought I would share my journey in the hope that it might become easier for others.
Prayer and Meditation: I enjoyed starting my day with a guided prayer and reflecting on my goals for the day. My most memorable times were spent meditating quietly. Each day I discovered new reasons to be grateful, and this renewed purpose in my life. The dietary restrictions also enabled me to increase my patience as I refrained from certain foods each day. I discovered that a diet consisting of fruits, vegetables, beans and nuts, was more than sufficient to fill my daily needs. In addition, drinking water instead of other sweetened drinks was more hydrating and cleansing to my body.
Preparation: Some of my favorite meals were quite simple. As I had less ingredients to choose from, I spent more time appreciating the quality and taste of my food. For breakfast, I would either choose a prepared Organic green juice, or a frozen Acai bowl with assorted berries (blueberries/strawberries/goji berries), and hemp seeds. At lunchtime, I would choose either fruit and nut combinations or prepared bean based or lentil soups. For dinner, I would sauté vegetables, prepare a green smoothie, or choose another bean based or lentil soup. Limiting my restaurant visits was also helpful in monitoring how the food was prepared, and the sauces and condiments that were used. Additionally, I discovered that preparing meals according to the plan, was helpful in learning to take direction. I was able to control the ingredients used in preparing the meals, to avoid the use of heavy oils and other preservatives
Patience and Perseverance: In addition to following foods on the plan, I practiced time restricted eating. I began eating in the morning when I felt hungry which was usually at least 12-18 hours after my evening meal. By sticking to this pattern and avoiding meals closed to bedtime, my indigestion cleared up completely. Also, since caffeine was restricted during the fast, I had to rely on quality foods and adequate hydration for energy. The benefits of avoiding foods that were heavy or difficult to digest included mental clarity, improved digestion, bowel regularity, as well as weight loss. Most of us would enjoy losing that last 5 or
10 pounds. Therefore, for all of the above reasons I would gladly participate in a restricted fast again. In fact, I will likely continue this plan and add in other forms of protein when desired or on my more strenuous exercise days.
If you have questions regarding my personal favorite prepared meals, please feel free to reach out. Various modifications may be necessary based on your underlying health conditions, so please check with your personal physician regarding any safety concerns regarding fasting. Day One will seem like the most challenging until you start. It doesn't matter if you complete 3 days or the full 21 days. Challenge yourself to set a goal, and then be gentle with yourself as you work to accomplish it. Good luck on your journey!
Dr. Karla Vital is a Board-Certified Nephrologist (Kidney Doctor) and Obesity Medicine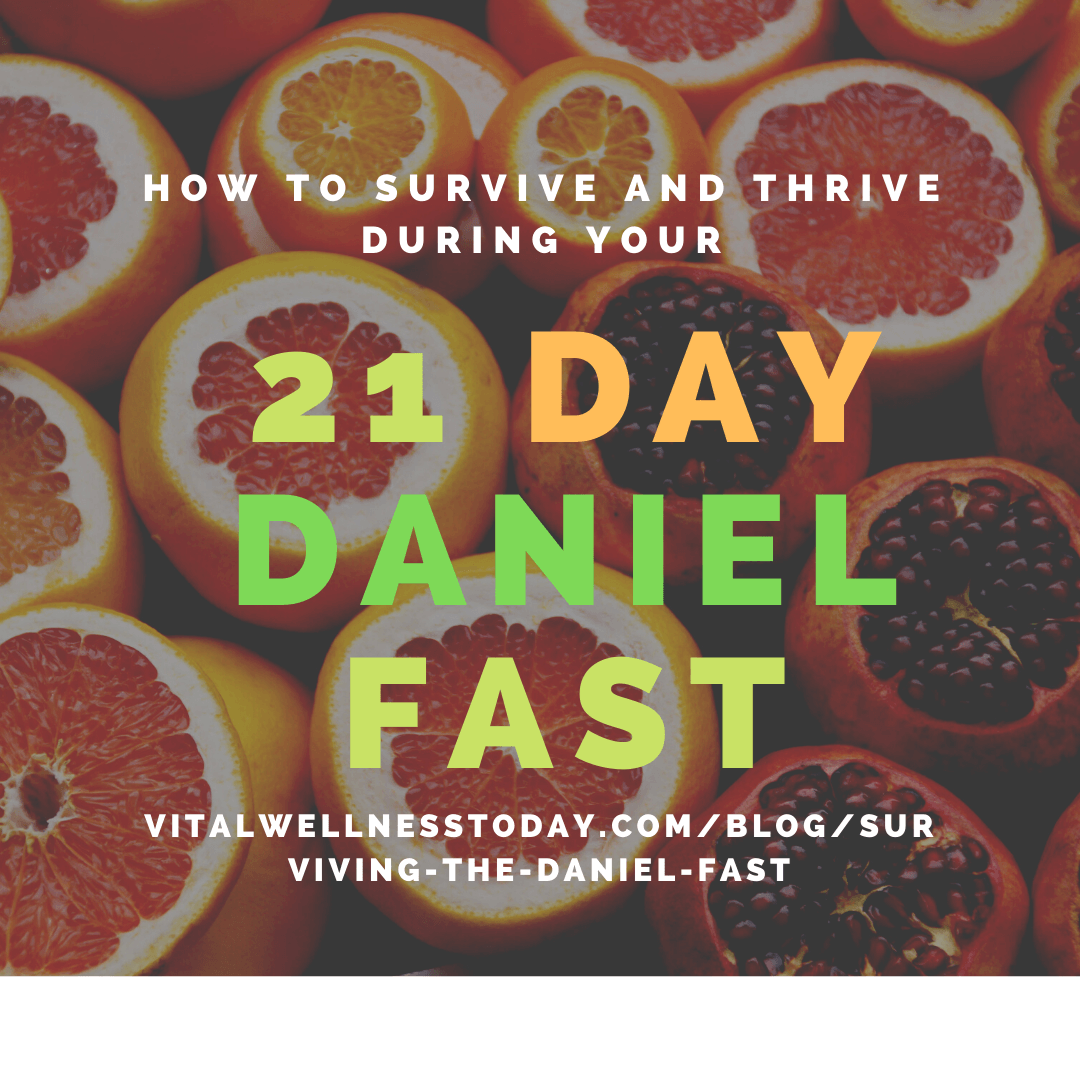 (Weight Loss) Doctor who sees patients in Southeast Houston. She is the CEO and Owner of Vital Health and Wellness Center. Dr. Vital is passionate about Prevention, and Empowering those on their journey to Optimal Wellness. Learn more on her website, https://vitalwellnesstoday.com. Reach out and connect with her at www.facebook.com/vitalhealthandwellness or www.instagram.com/vital_healthandwellness.